I am...
Lisa Monis and I'm a mental wellbeing trainer, writer and creator of Work Smart Work Savvy.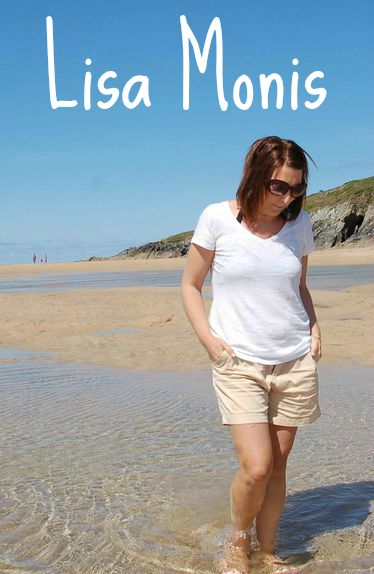 I write for...
plate jugglers who are frantically trying to keep everything spinning and safe
busy working parents who are trying to be everything to everyone
all of us who know we shouldn't but nevertheless find ourselves neglecting our own mental wellbeing
stressed and exhausted workers who are trying with all their might to hide it and carry on regardless
My mission...
I believe it doesn't have to be this way and I'm on a mission to help you reclaim your energy, find your work life balance and make time for what's important to you. I have a heap of tools and techniques to help you get back on the track you want to be on, make time for yourself and find your voice at work.
A few other things you might like to know...
I have two lively and funny daughters who I love to the moon and back and a whole lot more. I'm an avid list maker, much to my husband's amusement, but lists are my saving grace, especially if they're written in a beautiful notebook with a gorgeous pen.
I like wearing scarves, Marmite on toast, baking, mugs of tea (strong with a generous slosh of milk if you're asking), bedtime stories with my girls, the colour of stormy skies, sewing and crocheting, a glass of red wine with my husband, pretty things, bracelets, old crockery, bike rides, tulips, music, ballet, laughing, picnics on the beach...in fact, picnics non stop.
How I got to where I am today workwise...
Following university I moved into a career at a large multinational organisation as an Operations Manager and then moving into Change Management as a Project Manager. It was here through the work I did as chair of the staff charity fundraising committee that I realised my heart lay in wanting to try and help others. So a complete career change, more training and gaining qualifications in Training Delivery and Information, Advice and Guidance and moving into the world of adult mental health followed with the national mental health Richmond Fellowship.
Providing impartial 1:1 support for employees and advice for employers I met and worked with many people feeling the pressures and stresses of working life. I also developed and delivered a suite of stress awareness and resilience building training courses to employees and employers in the Wiltshire area.
Unfortunately due to budget cuts the service was ended in late 2014 and I was made redundant from a job I'd loved doing for the last 10 years. I still feel there is a need for this type of support, it is something I care a great deal about and believe that through my years of experience working in the voluntary sector in the fields of health, mental wellbeing and employment support, I've picked up some gems of tools and tips which I'm ready and willing to share.
And that is why I created Work Smart Work Savvy.